Date
08. 12. 2017 - 10. 12. 2017
Venue
The Open Space
Trpoměchy 29
Slaný

Description
Weekend workshop of physical, dance, devised and laboratory theatre with Sanja Krsmanovic Tasic.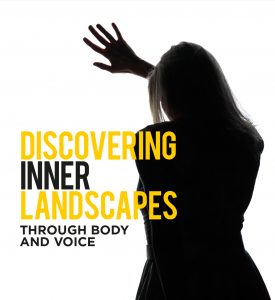 The workshop reveals the process of devising theatre and dance by exploring the rich world of our imagination, dreams and stories. We will embark on a personal quest of discovering the possibilities of our bodies and voice, researching movement and actions, sounds and songs, and the way they can be put in a performance context.
The workshop is also intended in developing our spiritual and grounded presence, and our awareness and focus. We will work on developing personal and group training, body and voice exercises and researching group dynamics and the concepts of " togetherness" and "ecology of the soul".
The workshop is based on individual skills and abilities, accessible to all: ones who have never tried working with their body and voice, to professional dancers, actors, directors, choreographers, dance and drama teachers.
About Sanja Krsmanovic Tasic:
Sanja is a theatre director, choreographer, actress, dance and drama teacher. As a performance artist she was formed by masters of contemporary theatre and dance: Torgeir Wethal (Odin Teatret), Yoshi Oida (Peter Brook), Genadi Bogdanov (Meyerhold's Biomechanics), Rena Mirecka (Grotowski) and others. She is the artistic director of Hleb Theatre hlebteatar (Belgrade, Serbia) and of the Association Artistic Utopia.
She has been working as a dance, movement and drama pedagogue since 1984. Part of her pedagogical work is dedicated to creating art with disabled dancers and actors, both young and old. She is the author and producer of numerous programs and projects both educational and artistic working with young children, youth, university students and also runs master classes for professional artists.
DATES & TIMES:
The workshop starts on Friday 8th December from 7pm and runs till Sunday 10th December 4pm.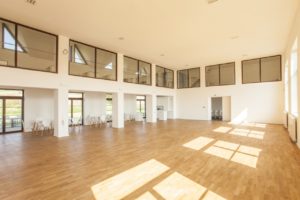 VENUE:
The Open Space center is situated in Trpoměchy, Slaný, Czech Republic. Trpoměchy is a small village on the edge of Prague's Metropolitan area. Easily accessible from Prague's Václav Havel Airport it's an ideal destination for participants flying from abroad. The close proximity of the city of Prague offers an ideal opportunity to combine the workshop experience with sightseeing/spending time in this beautiful city.
https://goo.gl/maps/5FeALsWeyvL2
COST:
Tution + accommodation (2 nights) + meals (three times a day plus tea/coffee breaks) = € 120. Participants who wish to come earlier or/and stay longer (prior and beyond the workshop dates) can spend an extra night for a fee of € 12 a night. 

PRACTICAL INFORMATION:
Participants should come with training clothes, soft non-slip sneakers or gymnastic shoes.
They should bring a short text that is important to them, it could be prose or poetry and a personal object, connected to a story or memory from their lives.